Clacton hosts its first ever Pride event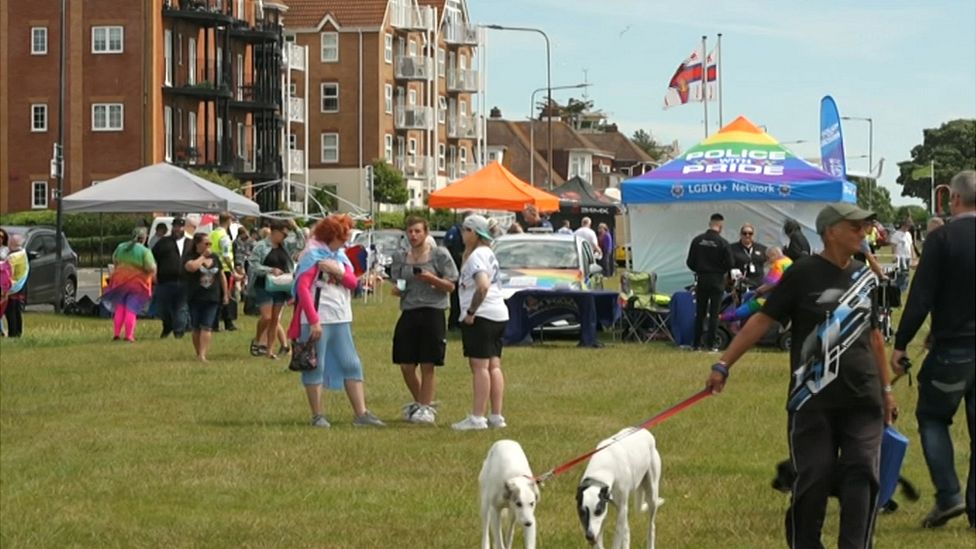 A seaside resort is hosting its first Pride event, coinciding with the 50th anniversary of the movement globally.
The free event has been planned since September, with organiser Cheryl Piper admitting she never thought Pride would reach the town.
"It's about bringing people together; there should be no stigma," she said.
"Everyone should be included in everything, no matter who you are and where you're from.
"No-one should still be scared, 50 years on from the first Pride, to walk down the road, hand-in-hand with the person they love.
"I do think things are moving - maybe too slowly - but definitely in the right direction."
Pride globally is marking its 50th anniversary and was set up following the Stonewall Inn riots and protests for gay rights in the USA in 1969.
The parade in London has a focus on the first Pride event in the capital in 1972.
Clacton Pride, which runs until 20:00 BST and features a ticket-only after party, has received funding from the National Lottery.
Related Internet Links
The BBC is not responsible for the content of external sites.