Paris terrorist attack: Nick Alexander's sister on 'power' of trial testimony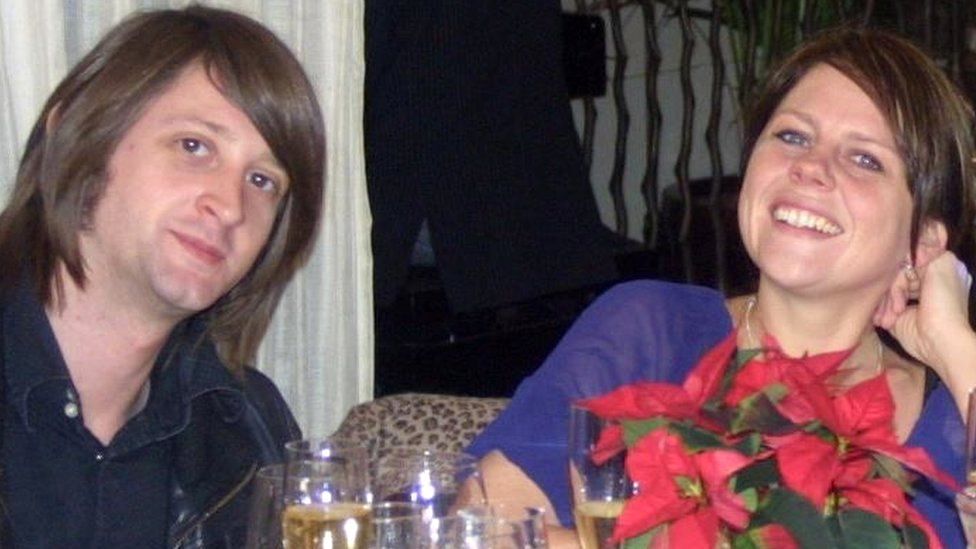 The sister of the only British victim of the Paris terrorist attack said giving a testimony in court was "hugely powerful".
Nick Alexander, 35, of Essex, was shot dead at the Bataclan Theatre in November 2015.
Salah Abdeslam - the only surviving attacker - received a rare full-life sentence after being convicted of terrorism and murder charges.
The court in Paris also convicted 19 other men involved, six of whom are believed to be dead.
Mr Alexander was working as the merchandise manager for rock band Eagles of Death Metal when three gunmen stormed the building.
His sister, who set up a trust in his name to help distribute musical instruments to disadvantaged communities, said music was her brother's life.
"Nick was great fun - if he wasn't my brother I would've chosen him to be my friend," she told BBC Breakfast.
"He was full of energy, he loved the job he did, he was on tour with bands for about 15 years, so it was a huge part of the fabric of who he was.
"You always knew when he was in the room, he had a huge joie de vivre."
She attended the trial, along with other victims' families, and said having the opportunity to say their names in court was vital.
"To be in the same space as the defendants and speak Nick's name, let them know who he was a person, and let them know the legacy we created in his memory was a really powerful moment," she said.
"That was certainly a key point of the whole 10 months for us, in terms of being able to move forward and empower ourselves.
"You've got this absolute barbarism on one side, and then the opportunity to stand in the same room, on the other side, as part of a democratic process.
"I think my overwhelming takeaway from the process will be the humanity of the whole trial, of having the survivors, the first responders, the victims' families and the defendants in the same room."
She added she was still trying to work through her emotions, post-verdict, and hoped the trust could go on celebrating Nick for the person he was, and "not the horrific way he died".
"I think people feel [the verdicts] are a touchpoint in their journey," she told BBC Essex.
"It's not closure - but it's the end of the beginning for a lot of people and they can put the brutality of the events behind them and they can start to heal.
"We've always been very forward-looking, and this has wrapped up one part of it, a significant part, but also quite a small part of the journey we are on.
"We can maybe move forward, leaving the details in the past a bit more."