Colchester: Twin mum thanks stranger who paid for shopping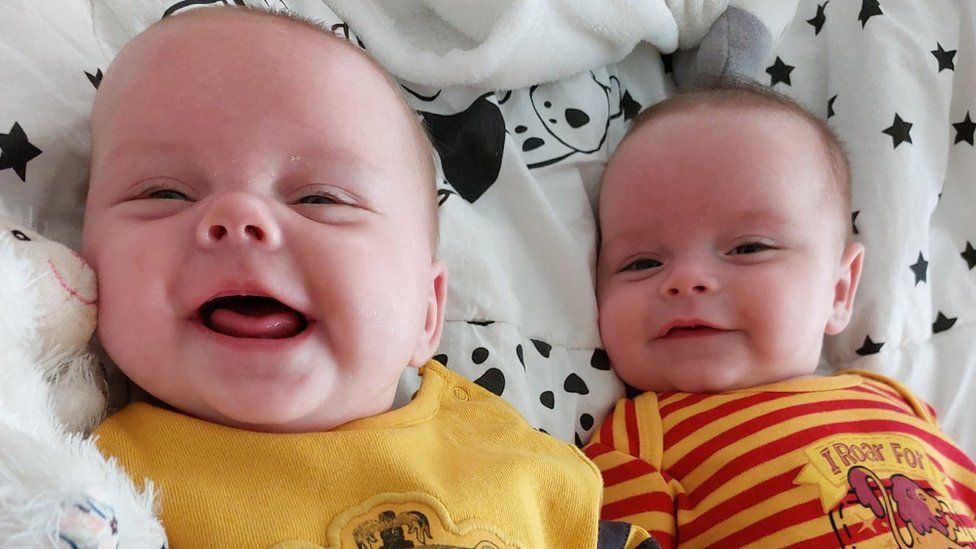 A mother of twins has thanked a mystery woman who paid for her shopping while she fed her babies.
Claire Armstrong, 32, was at the till in Asda in Colchester, Essex when her four-month-old twins started crying because they were hungry.
The stranger told her to go and feed the twins, called Phoebe and Jacob, and stepped in to scan, pack and pay for her groceries.
Ms Armstrong said: "She is like a hero to me and I am so grateful to her".
She posted on Facebook, asking people to share the post so she could find the woman and thank her for paying the bill of nearly £100.
The mother-of-four managed to track her down, though the woman asked to remain anonymous as she did not want any fuss, she said.
"I was desperate to find her because I was so shocked when I spoke to the cashier and found out she had paid for it all, and she had left before I could even say thank you.
"I had a lovely chat with her on the phone and she said it had brought her a lot of joy to help me.
"I would love to pay the favour forwards one day and I'm going to think of a way to help someone else," she said.