Man murdered teens who chased him in Brentwood, court told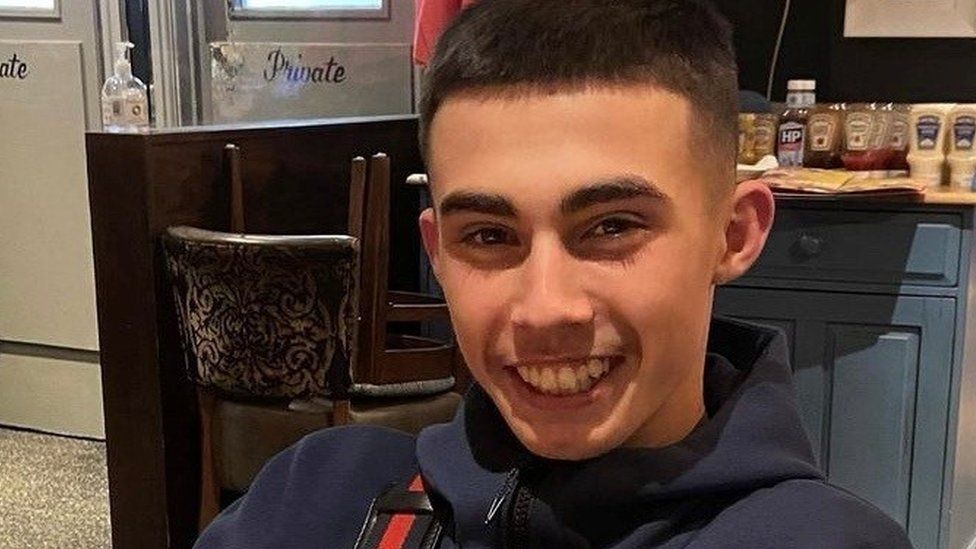 A man stabbed two teenagers to death and injured a boy after he was chased into a car park, a jury heard.
Frankie Watson, 20, is on trial accused of killing Charlie Preston and Frankie Gater, both 16, and injuring another boy in Brentwood, Essex in October.
Mr Watson, of Baker Street, Orsett, attacked the boys in an "explosion of violence", Basildon Crown Court heard.
The defendant denies two counts of murder, two counts of manslaughter and wounding with intent.
He also denies possession of a blade.
The court heard Mr Watson was with a group of friends when he encountered a group of armed youths that included Mr Preston and Mr Gater.
"Words and looks were exchanged" before the group containing Mr Preston and Mr Gater started chasing the others, prosecutor Lisa Wilding, QC, said.
The court was told that while his friends ran away, Mr Watson hung back to wait for his pursuers.
Ms Wilding said Mr Preston was armed with a machete and Mr Gater had a knuckleduster on him. She said Mr Watson had a folding knife, but did not know if anyone in the other group was armed.
She told jurors: "The prosecution anticipate that the issue for you to determine in this case will be self-defence."
The prosecution argues Mr Watson was as much an aggressor as Mr Preston and Mr Gater.
Ms Wilding said: "There followed an explosion of violence... Frankie Watson used the knife he had on him to stab three of his pursuing group a total of 12 times."
She said Mr Preston and Mr Gater, both from Romford, east London, died of their injuries, while the third youth - who cannot be named for legal reasons - "received serious injuries from a stab wound to his chest", but survived.
The 12 stab wounds were inflicted in 30 seconds, she said, with Mr Preston knifed in the head, neck and back, and Mr Gater in the cheek, chest, thigh and arm.
Mr Watson ran off after the attack and disposed of his jacket, shoes and mobile phone, which have never been found, the prosecution said.
It is not thought the two groups knew each other before the attack, the court heard.
Ms Wilding said it appeared that Mr Preston and Mr Gater had been "engaging in criminality" earlier that night, including an attempted burglary.
Related Internet Links
The BBC is not responsible for the content of external sites.