Tributes after death of much-loved Colchester zoo sea lion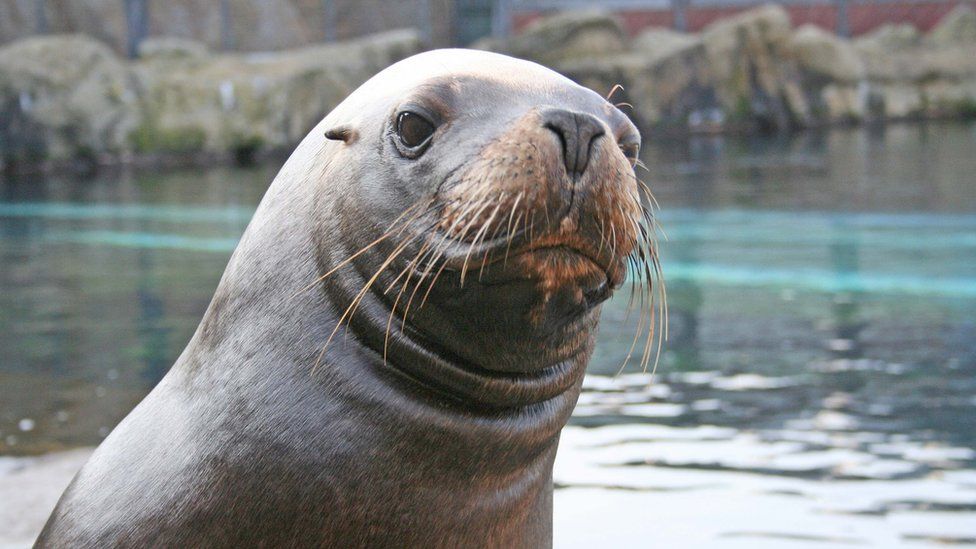 Tributes have poured in after the death of a much loved sea lion at a zoo.
Paris, a Patagonian sea lion, was about 21 years old and had been at Colchester Zoo, in Essex, for 19 years.
Her keepers said she died during an examination under anaesthetic for an ear infection "despite all best efforts taken to help her".
The zoo said "losing an animal is like losing a member of your family" and hundreds of people said on Facebook how much she would be missed.
In a statement, the zoo confirmed with "great sadness" its sea lion had died.
"Paris was under veterinary observation and treatment for a degenerating inner ear infection that was not responding to treatment, which ultimately led us to have to further investigate via general anaesthesia.
"Paris underwent this examination so we could provide the necessary further treatments or even possibly surgical interventions. Unfortunately, Paris passed away during the surgery despite all best efforts taken to help her."
Colchester Zoo was Paris's home for 19 years and she had "an incredible bond" with her keepers, the zoo said.
Kirsty Lawman, one of Paris's keepers, said: "Paris was the boss of the group with a big personality, she was the largest of them all as she loved her food and was ruled by her belly.
"You'd know when Paris was around as she had the loudest roar and was very good at making a grand entrance into the pool with a big splash. We will miss Paris terribly and Playa Patagonia will not be the same without her."
In its statement, the zoo said: "Losing an animal is like losing a member of your family, it is the most difficult part of the job for any animal keeper."
The Facebook post and photograph of Paris prompted more than 200 people to share memories of the "beautiful" animal and comment on the "heartbreaking" loss.
One person said Paris felt like a member of their own family, as they were sponsors of the sea lion.
Another wrote: "So sorry for your loss."
Related Internet Links
The BBC is not responsible for the content of external sites.