Archie Battersbee: Judge sets date to decide on future of Southend boy in coma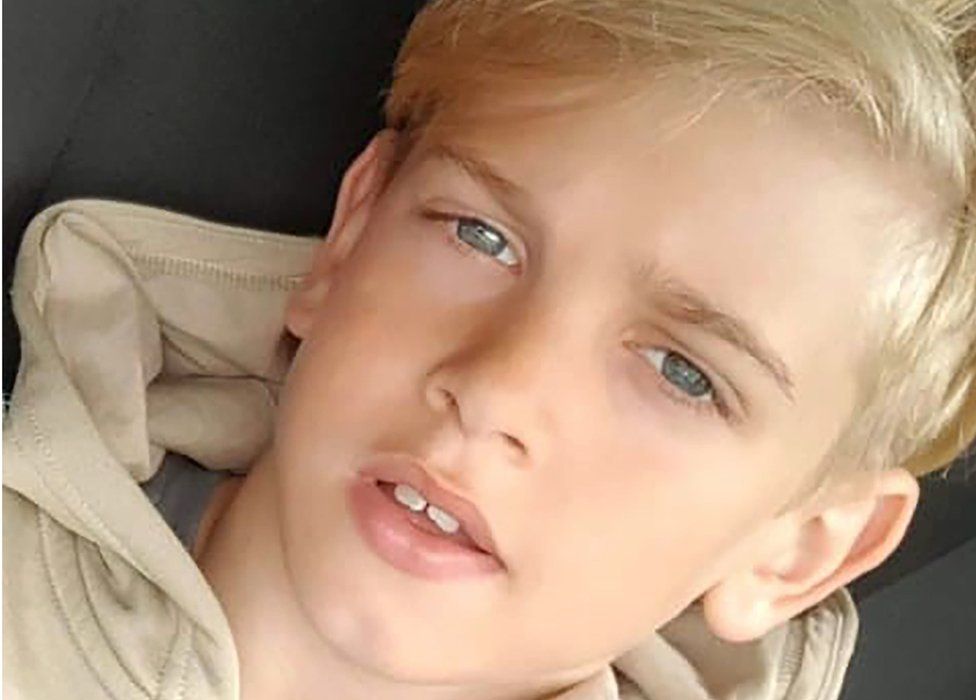 A High Court judge has set a timetable for decisions on the future of a boy at the centre of a treatment dispute after suffering brain damage.
Specialists treating Archie Battersbee, 12, at the Royal London Hospital in Whitechapel, east London, think it "highly likely" he is dead and say life support treatment should end.
Archie's parents, Hollie Dance and Paul Battersbee, from Southend, disagree.
Justice Arbuthnot said she would oversee a final hearing in June.
The High Court judge made the decision after lawyers representing hospital bosses said "all of the evidence" indicated that Archie would never regain consciousness.
She was told two specialists at the Royal London Hospital in Whitechapel, east London, had attempted a nerve stimulation test in advance of a brain stem test test on Archie on Monday.
In a written argument, leading barrister Fiona Paterson said the nerve stimulation test should have produced responses "in the form of small twitches in specified muscles".
"Unfortunately, when the peripheral nerve stimulation test was attempted on Archie, no response was detected," she said.
"Both doctors concluded that they could not proceed with the brain stem assessment as it appeared that no response would be elicited from Archie during the brain-stem testing regardless of whether his brain stem was functioning or not."
Justice Arbuthnot gave the hospital permission last week to carry out a brain stem test on Archie.
"The trust submits that, very sadly, all of the evidence... indicates that it is probable that Archie will never regain consciousness (or awareness) nor will he breathe independently again," said Ms Paterson.
A specialist for Barts Health NHS Trust, which governs the hospital, told the courts previously that the brain stem was responsible for the functions which kept people alive.
Archie suffered brain damage in an incident at home and was found unconscious on 7 April.
His parents are against removing life support and want more time to see if he will improve.
The final hearing will take place on June 6 and 7.
Related Internet Links
The BBC is not responsible for the content of external sites.