Archie Battersbee: Mother vows to fight to keep son alive for longer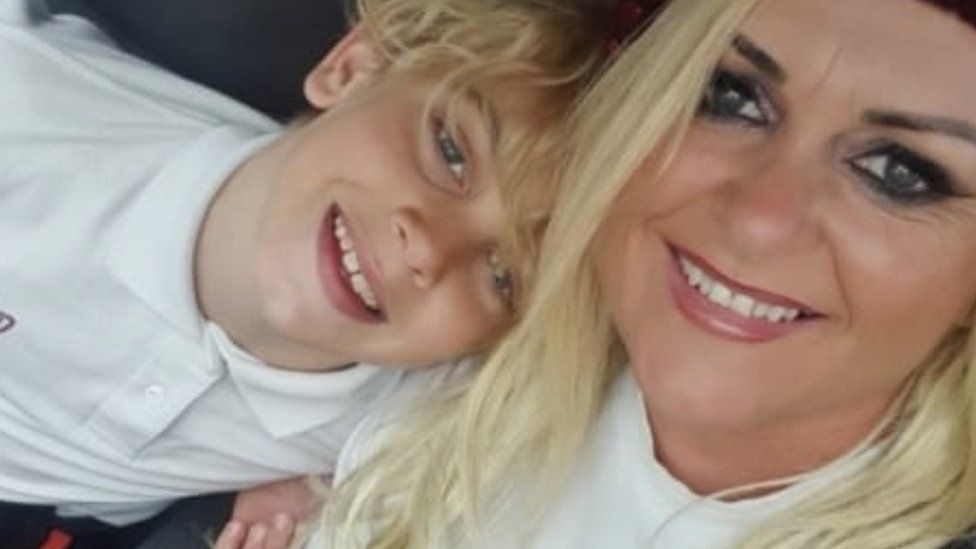 The mother of a boy who suffered brain damage in an incident at home said she will "never give up fighting" to keep her son alive.
Specialists treating Archie Battersbee, 12, of Southend, Essex, think it is "highly likely" he is dead, and say life-support treatment should stop.
A judge ruled last week that a brain stem test would be in Archie's interest after the London hospital treating him asked the High Court to intervene.
He was found unconscious on 7 April.
A specialist for Barts Health NHS Trust told the judge that the brain stem was responsible for the functions which kept people alive.
The trust argued that treatment should end because it believed Archie is brain stem dead, and would not recover.
But his mother Hollie Dance refutes this: "This is a severe brain injury that this child has had, possibly a spinal injury on top and it's too soon, he needs time to heal," she said.
"I've been told he's brain dead from day three of him being in there.
"The first time the test was carried out was yesterday, and it had to be terminated (because it did not work)."
Bruno Quintavalle, representing parents Ms Dance and Paul Battersbee, said they were concerned that a brain stem test was not one which could reliably lead to a determination of death.
"He deserves his chance and I'm not going to give up fighting. I'll never give up fighting. That's my child and I'll never give up," said Ms Dance.
Archie, a keen boxer and gymnast, was found unconscious in his room on 7 April.
Ms Dance has asked Essex Police to review her son's mobile phone activity as she believes he may have been performing an online challenge when he was injured.
Related Internet Links
The BBC is not responsible for the content of external sites.