Harlow Council 'sorry' over handling of racism complaint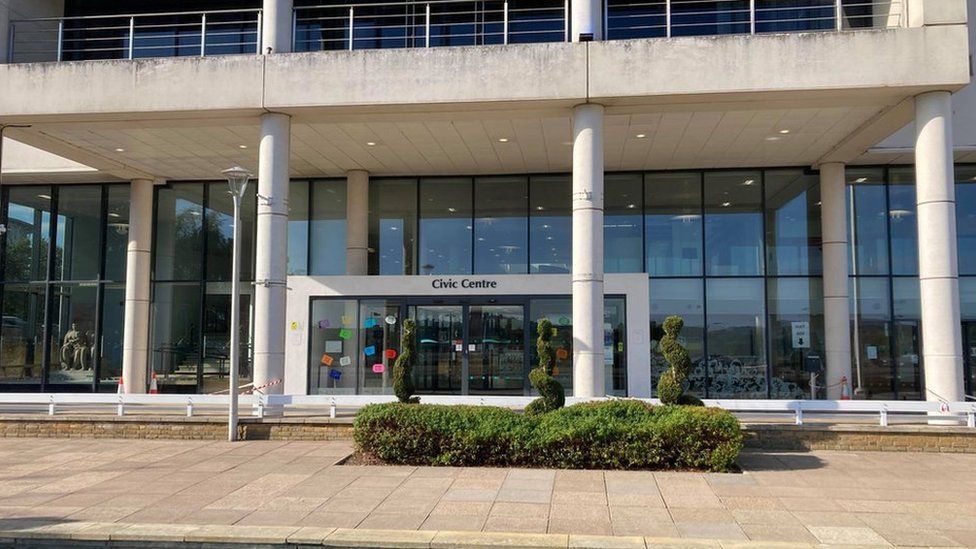 A council in Essex has apologised and paid £150 to a woman over how it handled allegations of racism towards her by a council officer.
A Local Government and Social Care Ombudsman report said the woman was told her business was not viable for a grant because it sold ethnic food.
The ombudsman found Harlow Council had not referred to the alleged racism in its first two responses to the woman.
The council said it accepted the findings and had apologised.
The woman, called Miss X in the report, complained claiming an officer referred to her "ethnic food business" as an explanation of why she was not eligible for the Additional Restrictions Grant in January 2021.
The grants were available to help businesses affected by anti-Covid restrictions introduced in October 2020.
The council said its own investigation had not found grounds to support her claims and the officer denied making any racist comments or having made a reference to the ethnicity of the food, according to the report.
In a later response to the woman, the council acknowledged and dismissed her complaint but did not explain why they were satisfied ethnicity had not been a factor, reports the Local Democracy Reporting Service.
The ombudsman did not find the council at fault for refusing the grant.
A spokesperson for Harlow Council said: "We have apologised to Miss X for not addressing the complaint fully in our communications with her.
"The allegations were investigated by the council at the time and those investigations did not find any grounds to support the claims that had been made.
"However, we accept that our responses should have been clearer and ensured that we covered all elements of the complaint."
According to the report, the ombudsman also recommended the council pay Miss X £150 for her time and trouble pursuing the complaint.
Related Internet Links
The BBC is not responsible for the content of external sites.