Coronavirus: Tributes paid to 'caring' midwife Lynsay Coventry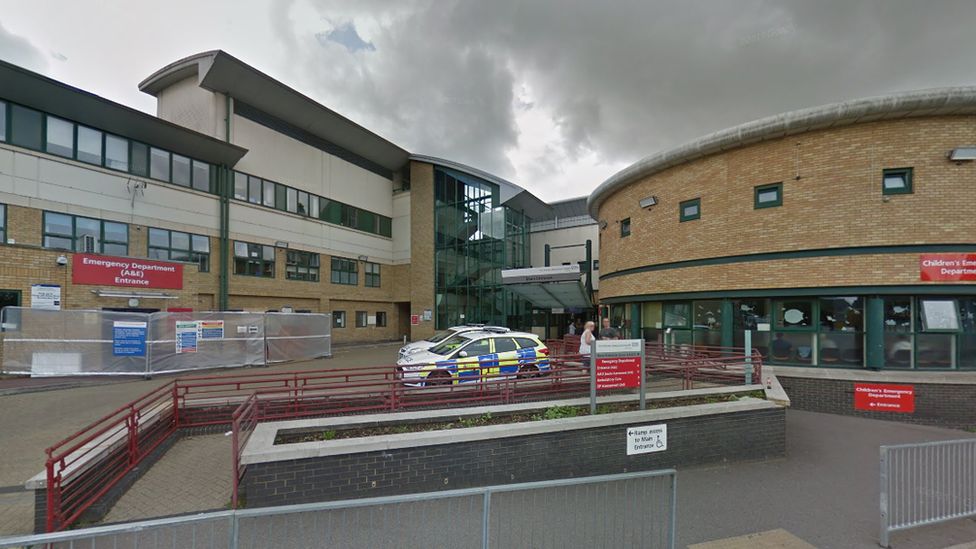 The family of a midwife who died after contracting coronavirus have paid tribute to the "wonderful and caring mum, sister, daughter and grandmother".
Lynsay Coventry, 54, had worked for the Princess Alexandra Hospital Trust (PAHT) in Harlow, Essex, for 10 years.
Colleagues highlighted Ms Coventry's "professionalism and commitment" to the hundreds of women she had supported.
Ms Coventry is the first serving NHS midwife in England whose death has been publicly confirmed, the trust said.
She died on Thursday at Mid Essex Hospital Services NHS Trust, PAHT added.
In a statement, her relatives said: "As a family, our hearts are broken at the loss of our loving, wonderful and caring mum, sister, daughter and grandmother.
"We each know how much she loved and cherished us. Her love for us all was unfailing and her strength in the way she cared and supported us will fill our memories.
"What we also know is how proud she was to be an NHS midwife."
She had "followed her dream" to become a midwife in later life and was "very well respected", the statement added.
Lance McCarthy, chief executive of the PAHT, said Ms Coventry's loss would be felt across the entire organisation.
The chief midwifery officer for England, Jacqueline Dunkley-Bent, said she had been "deeply moved and saddened" to hear of her death.
"Lynsay was clearly a highly regarded midwife whose dedication to women, babies and their families will be remembered and cherished by her own family and her colleagues," she said.
"My deepest thoughts are with them, her children, grandchildren, parents and siblings."
Tribute was also paid by Dr Louise Jenkins, head of the School of Nursing and Midwifery at Anglia Ruskin University in Cambridge, where Ms Coventry had studied until 2009, and recently returned to support students in clinical practice.
She said: "She was a very kind, gentle person and a committed midwife; she will be missed by everyone who knew her."
Dr Jenkins said discussions were under way over "how best to remember Lynsay" and recognise the efforts of other former students working in the NHS.
Gill Walton, chief executive and general secretary of the Royal College of Midwives, said: "Her loss is not only a tragedy for her family, friends and colleagues, but also for all the women and children she touched during her career.
"It's important to remember that the NHS front line doesn't only apply to those working in intensive care or direct Covid support, but to midwives and others."
The number of coronavirus-related hospital deaths stood at 4,934 as of 17:00 BST on Saturday, according to the Department of Health.
Related Internet Links
The BBC is not responsible for the content of external sites.