Grace Millane: 'Concern grows' for backpacker missing in New Zealand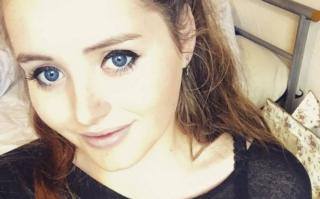 Police searching for a British backpacker missing in New Zealand say concerns are growing for her safety.
Grace Millane's father is said to be on his way to the country, where his 22-year-old daughter vanished on Saturday.
Miss Millane, from Essex, was last seen at Auckland's Sky City complex and did not respond to messages on her birthday the following day.
Det Insp Scott Beard, of Auckland City Police, said more than 20 staff were working on the case.
He added: "Clearly this is a very stressful time for Grace's family and the longer she remains missing, the more our concern grows for her safety and wellbeing."
A number of unconfirmed sightings have been reported to the force.
Miss Millane, who graduated from the University of Lincoln in September, had been travelling alone in New Zealand for two weeks, following a six-week group trip through South America.
Her brother Michael said: "It was what she wanted - she wanted to see the world."
Her family, from Wickford, near Basildon, said they spoke to her "most days", describing her silence as "completely out of character".
They said Miss Millane had booked to stay at the Base Backpackers hostel in central Auckland until 8 December. Det Insp Beard confirmed she had made plans after that to travel to other parts of New Zealand.
Her family said she had then intended to go to Australia.
More than 37,000 people have shared a "missing" poster Mr Millane put on Facebook on Tuesday night, and the family has now set up a new page - Help Find Grace.
Michael Millane pleaded for his sister to contact the family.
He said: "Please, please pick up the phone and get in touch - we are really worried about you."
The Foreign Office said it was providing support to Auckland police.