Essex library closures: 25 out of 74 set to go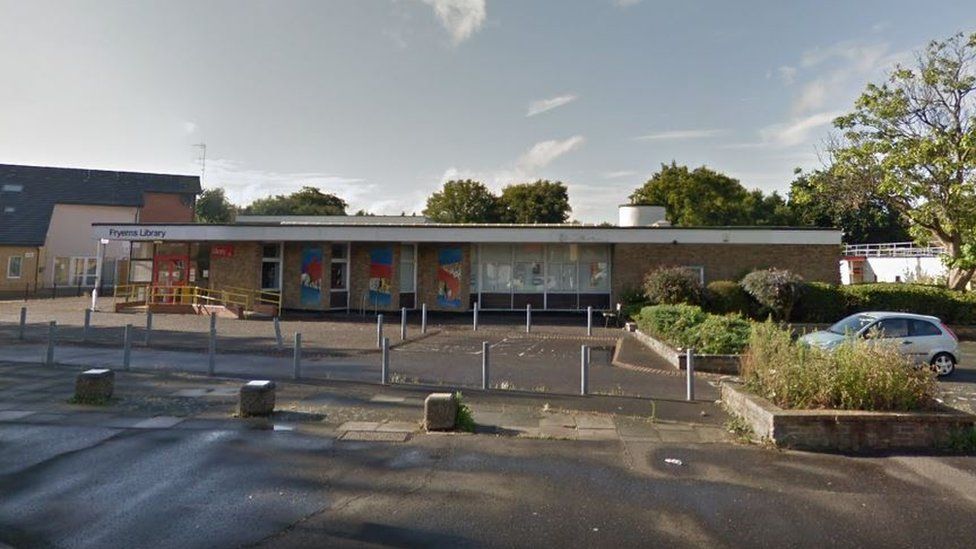 A third of a county's libraries could close by 2024 as part of a shake-up to create a service "fit for the future".
Twenty-five of the 74 libraries in Essex could shut, with a further 18 to potentially be run by volunteers.
Essex County Council's vision of a library service "available on-line 24-7 to fit with people's lives" will be considered by the cabinet next week.
A 12-week consultation period will be held to allow residents to have their say.
Essex has the second-highest number of libraries in the UK, but since 2008 user numbers have fallen by 31% - or 100,000 - with half the amount of books being borrowed than in previous years.
However, the demand for online services has more than trebled in the last five years.
Councillor Susan Barker, Conservative cabinet member for customer services, recognised that "society has changed" and said the move was vital for libraries to continue to offer "value for money".
"Technology has transformed how people read books and access information and entertainment," she said.
"We want to introduce better library spaces where, for instance, you might be able to swipe in using a smart card, pick up parcels or bring your toddlers for rhyme time."
Ms Barker admitted the plan may mean some libraries are "not viable" but said the council wanted to "talk to communities about how they can run a library service with our support".
The consultation will run for 12 weeks from 29 November until 20 February 2019.
Related Internet Links
The BBC is not responsible for the content of external sites.