£200,000 spent on Chelmsford Army and Navy flyover in six months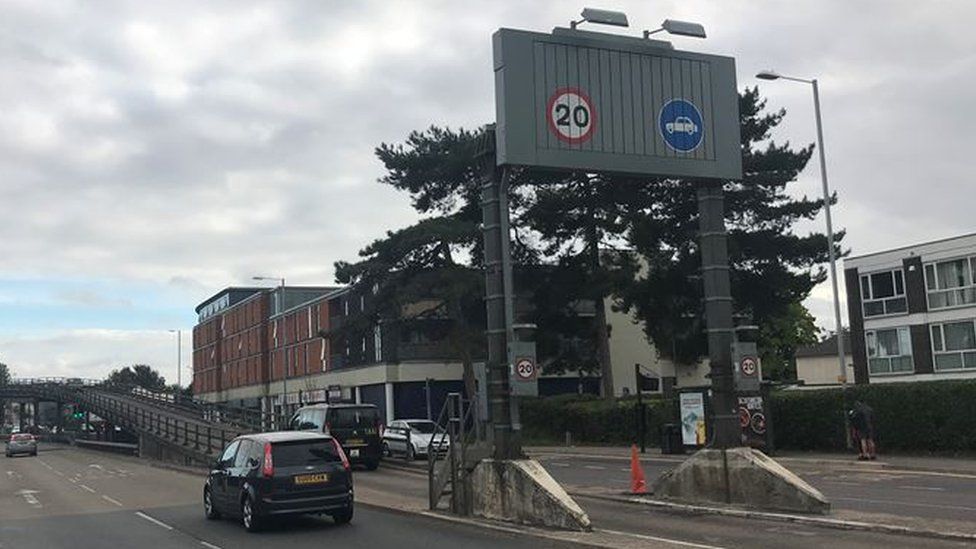 More than £200,000 has been spent in six months on maintaining of an "end-of-its-life" flyover - almost double the amount in the previous four years.
The Army & Navy Flyover in Chelmsford has been closed for eight weeks since July for structural repairs and assessment.
Essex Highways said the amount of work had increased to ensure the ageing structure was safe.
Campaigners have said the flyover, above a roundabout, should be replaced.
In the six months from April to the end of September repairs and maintenance cost £209,240, Essex County Council figures showed.
From 2013-14 until 2017-18 a total of £110,521.50 was spent on the flyover, which was built in 1978 to try to ease traffic congestion and was meant to be a temporary measure.
The flyover was closed for planned maintenance in July this year, reopening on 13 August before closing for repairs and structural assessment 12 September-22 October.
An Essex Highways spokeswoman said they had been "open and transparent" about the work which had involved pre-planned closures and further repairs.
"The flyover is experiencing age-related deterioration, which explains why this year has seen more activity and spend on replacement and refurbishment.
"The structure will be subject to an enhanced monitoring regime, meaning a subsequent increase in spend to maintain it and the potential for further closures to allow necessary maintenance works to ensure it is safe."
Essex County Council formed a taskforce to look at the flyover's future and at alternative options.
Chelmsford City councillor Mark Springett said the structure had suffered from spalling, also known as concrete cancer, and was past its best.
He said: "I believe it has come to the end of its useful life, both because of the condition and because it can no longer address the traffic issues we currently have, let alone in the future."