Capt Charles Fryatt: Cavell Van returns 100 years after repatriation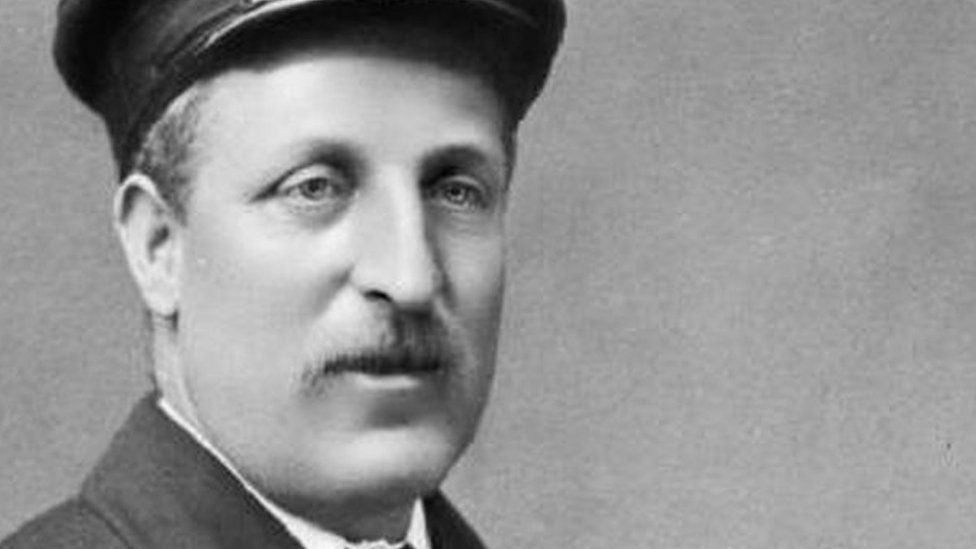 A railway carriage used to repatriate the body of a merchant seaman executed for trying to ram a German U-boat is to return to his home county.
Capt Charles Fryatt was killed by a German firing squad in July 1916.
His body was transported to London in the Cavell Van in July 1919, before being buried in Dovercourt, Essex.
The carriage will be on display next summer in Harwich, where he was raised, to mark the 100th anniversary of his body returning home.
Capt Fryatt attempted to ram the U-boat with his passenger ferry off the Dutch coast in 1915. The ship escaped, but was captured the following year.
He was taken to an internment camp near Berlin and executed after being found guilty of being a civilian engaged in hostile military activity.
A state funeral was held at St Paul's Cathedral, but he was buried at All Saints' Church, Upper Dovercourt.
The Cavell Van also repatriated the bodies of other World War One heroes, including nurse Edith Cavell and the Unknown Warrior.
In 2015, thousands of people visited the carriage to pay their respects when it went on display in Norwich.
It will be on show at the Harwich Mayflower Heritage Centre from 5-14 July 2019.
Related Internet Links
The BBC is not responsible for the content of external sites.