Woman 'racially abused' by Colchester station staff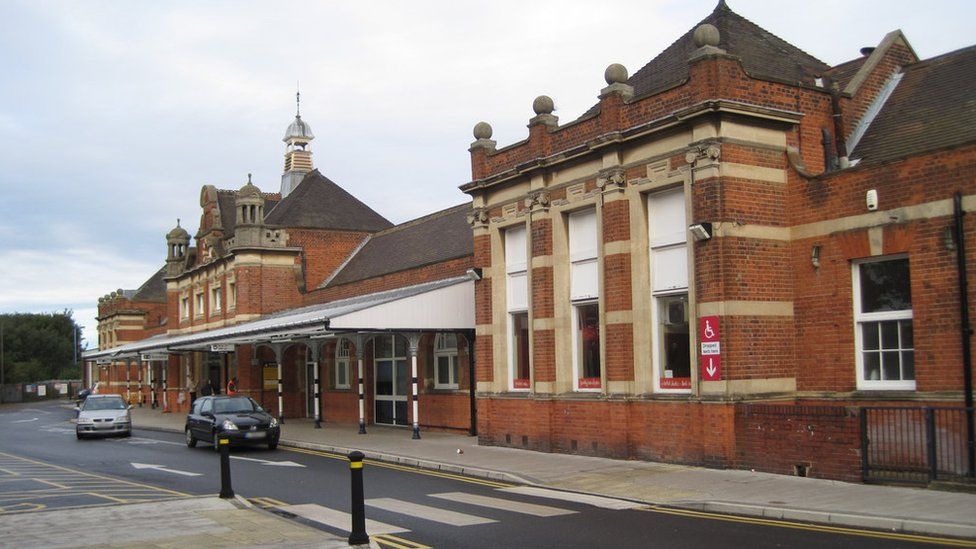 A woman has accused a railway station staff member of racially abusing her after refusing to let her go through a barrier.
Abby Moh claims she was insulted with a racist slur at Colchester North station on Wednesday after a Greater Anglia employee stopped her despite showing a valid ticket, railcard and receipts.
British Transport Police is investigating.
Greater Anglia said the staff member denied the allegation.
Miss Moh, who lives in Cambridge, said she felt she had been racially profiled throughout the encounter and ended up missing her train because of it.
"It was really horrific," she said. "I have been using the train service for a long time and this has never happened before."
After being asked for, and providing, her receipt, ticket, railcard and railcard receipt she said she was still not allowed through.
"There were so many people walking through the barriers it was so embarrassing," she said. "I kept showing her things and she said it was not what she needed and we kept going back and forth, and I walked away because this was ridiculous, this never happens and then she used a racial slur as I walked away."
Optometry student Miss Moh, who has reported the allegation to the police, said she had spoken to a man at customer service who said it was up to the woman to decide if she could go through the barrier.
She added that while she had reported the incident to Greater Anglia she had not had a response.
British Transport Police said: "Officers from British Transport Police are currently investigating an incident where a woman subjected another woman to racial abuse at Colchester North station.
"The incident happened on 30 October at approximately 20:15 GMT.
"A number of enquiries are under way and officers would ask any witnesses to contact us."
A spokeswoman for Greater Anglia said the operator was "always sorry whenever any customer is unhappy with their experience of Greater Anglia.
"We are investigating an incident alleged to have taken place after a customer was unable to produce a valid ticket at Colchester station last week," she said.
"Our member of staff denies the allegation of which she is accused and is making her own formal complaint to the British Transport Police following the incident.
"Greater Anglia does not tolerate discrimination of any kind and we advise any customers who feel they have been the victim of discrimination from our staff to make a formal complaint, so we can deal with it properly."