Pet Jack Russell thrown 'like rag doll' in gang attack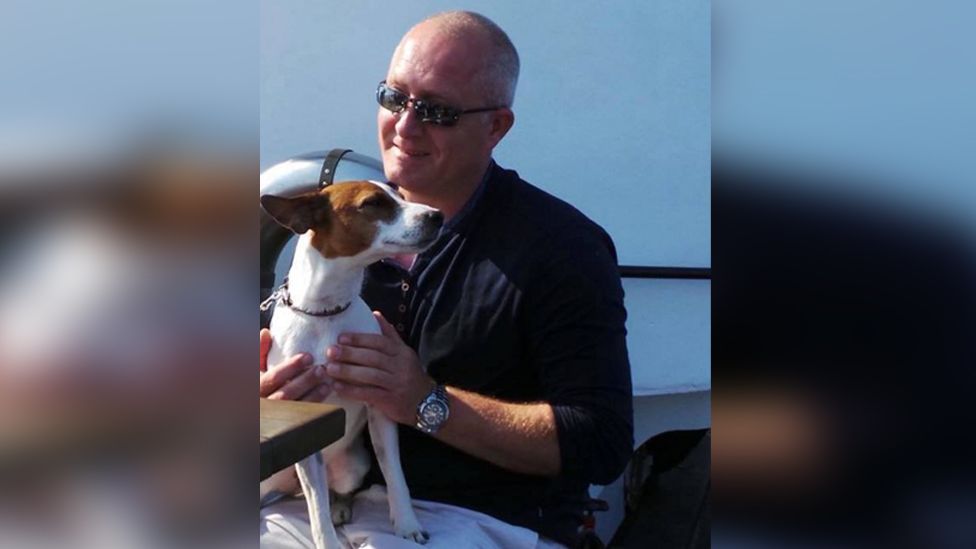 The owner of a Jack Russell is appealing for help after her pet was tossed about "like a rag doll" in a horrifying attack filmed by a gang.
Ferdy was being walked in Hutton Recreation Ground, near Brentwood on 1 November when six men grabbed his lead and set a "pit-bull" type dog on him.
It is thought the attack only stopped because the gang mistakenly thought the dog was dead when it fell unconscious.
Essex Police is asking witnesses to come forward with information.
Ferdy's owner Paulina Asmus said he had been enjoying his usual evening walk with her father Dariusz Asmus when they were approached by a group of men with a dog at about 19:30 GMT.
They "snatched" his lead out of Mr Asmus's hand, pushed her father over, then stood back and laughed as their dog "went straight for Ferdy's neck" and shook him "like a rag doll", she said.
Ferdy lost consciousness and suffered serious injuries from which he is still recovering.
"What these guys did is not acceptable," Ms Asmus said.
"My dad - who is still very shaken up - thinks one of them was filming it. You don't do that unless it's planned," she continued.
The 21-year-old posted her story on Facebook in an attempt to trace the men responsible, and said she had been "overwhelmed" by the responses.
Her online appeal has been shared more than 60,000 times.
She said: "So many people have commented and said something similar has happened to them."
"It's horrifying. Why should we feel intimidated into not walking our own dogs?"
Related Internet Links
The BBC is not responsible for the content of external sites.