'Unknown' substance sprayed during Chelmsford robbery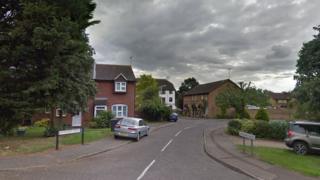 Two women have been sprayed in the face with an "unknown" substance during a robbery in which more than £1,000 was stolen.
They were attacked when a man broke into the property in Bounderby Grove, Chelmsford, Essex, between 21:30 and 21:40 BST on Friday.
Police said the women suffered eye and skin irritation, but were otherwise unhurt.
The suspect fled the scene on foot with a four-figure sum.
He was described as white, slim, aged between 35 to 45, with short black hair and was wearing a black winter jacket, black trousers and a black baseball cap.
Police searched the area and wanted to speak to anyone who had spotted a man matching his description in the residential street at the time.