Chelmer Valley Care Home staff 'left residents soaked in urine'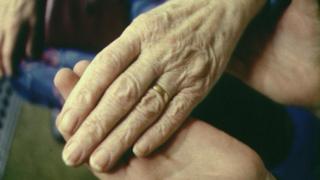 A care home where staff failed to recognise a resident was blind and left others "soaked in urine" has been put in special measures.
Chelmer Valley Care Home, in Chelmsford, was rated "inadequate" by the Care Quality Commission (CQC).
During an unannounced inspection on 2 May, they noted multiple breaches of the Health and Social Care Act and a "serious lack of effective leadership".
Bosses of the care home said they were "disappointed" with the report.
The visit was carried out following complaints from relatives.
Inspectors reported "significant concerns" for the safety and welfare of residents, who "were not always protected from risks of harm or abuse".
They also noted there were not enough staff, some of whom were described as "unkind" by residents, who were "afraid" of their carers.
During the visit, a regular member of staff had to intervene because a colleague dished up a regular meal for a person who was at risk of choking.
Another told inspectors: "One person came here and we didn't even know they were blind. We wouldn't have known unless they told us. It shouldn't be like that."
The CQC team also found one resident had been left to sit in soiled clothing for more than three hours while waiting for a carer.
'Historic issues'
A relative told inspectors: "I often would come in to find [them] soaked in urine and calling for help.
"On a number of occasions, I watched staff walk straight past, ignoring them."
But Steve Hubbard, chief executive of Guide Total Care, which owns the care home, said he was "concerned and disappointed" by the report.
"When taking over the home in December 2017, we were aware of historic issues that required restructuring and the introduction of both long-term and immediate improvements to care practices," he said.
"We have, and continue to invest significantly in improving the facilities as well expanding the team at Chelmer Valley Care Home in order to deliver our vision for its turnaround."
Mr Hubbard added that he would "continue to work with the CQC to ensure good standards are consistently achieved".