Thrive Partnership's new trustees for Essex academy schools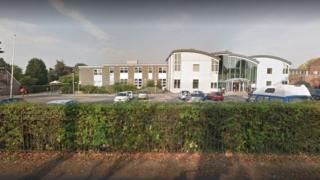 Three head teachers have been sent in to help oversee the running of an academy trust following the suspension of its two most senior staff.
The Thrive Partnership in Essex runs Philip Morant School in Colchester and the Colne School in Brightlingsea.
The chief executive and executive head teacher of the Thrive Partnership are currently suspended.
Partnership chairman Neil Jones said he was unable to comment on the situation at the present time.
The reason for the suspensions of chief executive Nardeep Sharma OBE and executive head teacher Catherine Hutley have not been made public, though the trust has stressed the move was a "neutral act".
The day-to-day running of both schools, in a head teacher capacity, is currently being carried out by other senior staff members
Parliamentary Under Secretary of State for the School System Lord Agnew, in a letter to Essex MPs Will Quince and Bernard Jenkin, said the government had taken "swift action" to support the trust.
He also confirmed the Department for Education will be "looking at" allegations raised with the two Conservative MPs by both "parents of children attending the schools and by staff employed by the trust".
He said both the trust and the department would "move swiftly to ensure any necessary action is taken".
The new trustees will be carrying on their day jobs with their existing schools at the same time as working with Thrive.
The three new head teacher trustees are joined by one non-head teacher:
Margaret Wilson, chief executive of the Zenith Trust and head teacher of King John in Benfleet and James Hornsby in Basildon
Stephen Munday, chief executive at the Cam Academy Trust and principal of Comberton Village College, Cambridgeshire
Sarah Dignass, head teacher of Plume School, Maldon
Mark Jefferies, chairman of the Evolution Academy Trust, which runs eight primary schools in the Norwich, Great Yarmouth and Lowestoft areas