Richard III find historian John Ashdown-Hill dies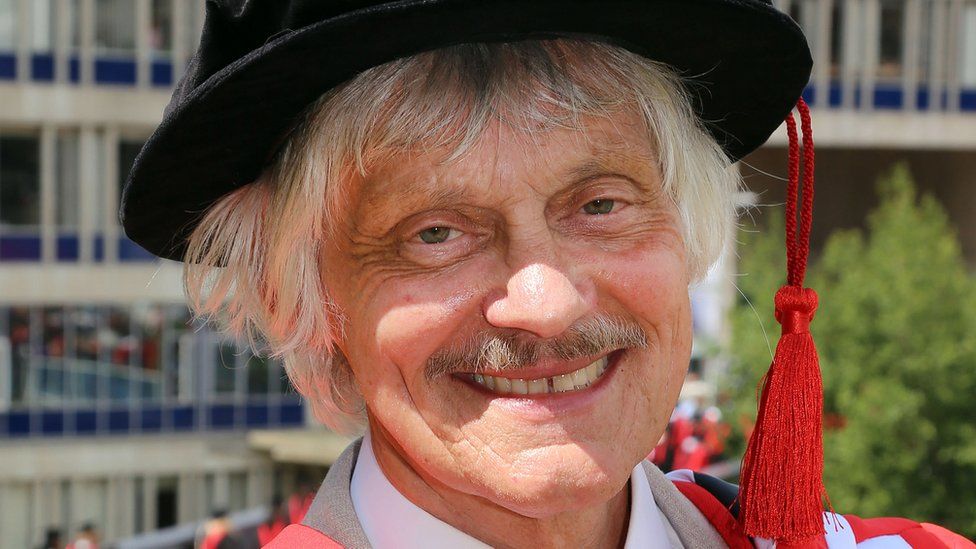 The historian who played an "absolutely pivotal role" in tracing the remains of Richard III has died.
John Ashdown-Hill's research into the fate of the king's body after he died in battle in 1485 led to its discovery in a Leicester car park in 2012.
He was also instrumental in tracing descendants of Richard III's family, which provided mitochondrial DNA confirmation the bones were the king's.
The "leading scholar of the House of York" died on 18 May.
Richard III was the last Yorkist king, he was killed at the Battle of Bosworth having been defeated by Henry VII.
Dr Ashdown-Hill, who lived in Lawford in Essex, discovered an account in Henry VII's financial records which said he set aside money to pay for Richard's alabaster tomb.
This was at Greyfriars church in Leicester, which was demolished during Henry VIII's religious reforms.
The story that Richard's bones were tipped into the local river at this time was widely believed, but the independent historian found evidence suggesting this was not the case.
He also spent years tracing the descendants of Richard's sister, Anne of York, which meant any bones discovered could be positively identified.
He met Philippa Langley, from the Richard III Society, who presented his evidence to archaeologists at the University of Leicester, and it proved sufficient to go ahead with the dig.
Phil Stone, chairman of the Richard III Society, said: "John played an important, not to say critical, role in the Looking for Richard Project."
Professor Alison Rowlands, from the University of Essex, paid tribute to the "leading scholar of the House of York" who was "a real gentleman, who combined a genuine gentleness of manner with an immense enthusiasm for the solving of historical mysteries".
She said: "This enthusiasm was best exemplified in the absolutely pivotal role that John played in pinpointing the location - and confirming the identity - of the remains of King Richard III in 2012."
A lecture at the university in 2013 was "so popular that the lengthy queue for admission looked more like that for a pop concert than a history talk", she added.
Dr Ashdown-Hill, who had motor neurone disease, completed a PhD in medieval history from the University of Essex.
Related Internet Links
The BBC is not responsible for the content of external sites.