Croydon cat killer suspected in Billericay pet death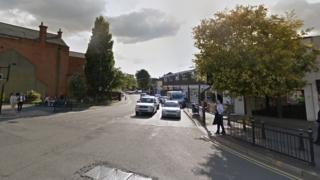 The body of a mutilated cat found in Essex is being linked to the so-called Croydon cat killer.
The decapitated animal was found in Western Road, Billericay, on Saturday.
Essex Police has referred the death to the Metropolitan Police which is investigating hundreds of reports of similar animal killings across England.
Animal charity South Norwood Animal Rescue and Liberty (Snarl), which is assisting police, said the Essex cat death was "without any doubt" linked.
The Met began investigating a series of "gruesome" killings - which initially began in the Croydon area in 2015 - after the charity alerted officers to the high number of deaths in similar circumstances.
Snarl believes more than 400 animals have been killed in the same manner since then - mainly cats, but also rabbits and some foxes.
The body of the Billericay cat was found quite close to its owner's home, said Boudicca Rising from the charity.
Snarl is helping police and a specialist forensics lab to piece together the times and locations of a number of deaths thought to be the work of the same person, dubbed the Croydon cat killer.
"In this particular incident [the death is] completely, absolutely without any doubt, linked," Ms Rising said.
"We link through looking at the nature of the injuries and how they may have been caused - the injuries to this cat were very, very consistent."
At least 15 officers have been involved in the country-wide probe, named Operation Takahe.
No-one has been arrested.
"The problem with serial killers is that they tend to be forensically aware. He operates in areas where they is very little CCTV and we know he's not leaving forensics behind on the bodies we've checked," Ms Rising said.
It was more likely to be a man, she said, based on research into this method of killing, and although there was "no evidence to suggest it's a group, we keep an open mind".