Motorist jailed for driving into cyclist in Colchester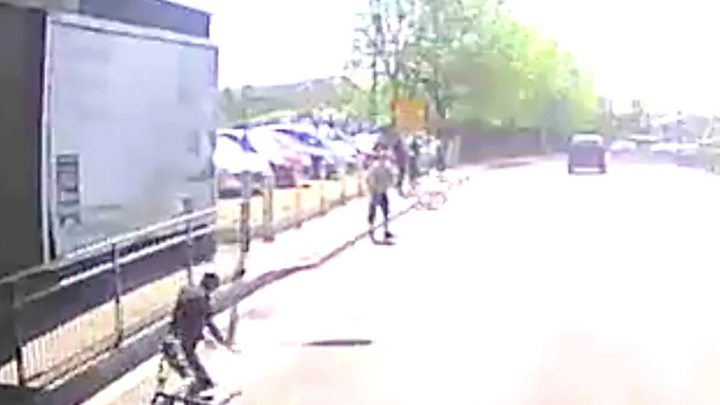 A motorist who "lost his temper" and deliberately drove into a cyclist has been jailed.
Ashley Wallace-Merrett, 30, from Essex, admitted dangerous driving, actual bodily harm and common assault.
Ipswich Crown Court heard he knocked the cyclist off his £10,000 bike after he made a gesture at him. The victim was not seriously injured.
Jailing Wallace-Merrett for 16 months, Judge Rupert Overbury said motorists were "in charge of a lethal weapon".
He added: "With more and more cyclists on the road, drivers have got to be even more vigilant."
The incident happened on North Station Road in Colchester.
The court heard Wallace-Merrett had a near-miss with the cyclist on 13 May 2016, which prompted him to raise his middle finger at the motorist.
Wallace-Merrett, of Mumford Close, West Bergholt, then drove directly at the cyclist, forcing him off his bike and on to the bonnet of the Ford Mondeo.
The motorist then drove off, the court heard.
Barry Gilbert, defending Wallace-Merrett, said it was a "momentary loss of temper" for which he was "genuinely sorry".
Wallace-Merrett was disqualified from driving for two years and eight months.