Drug suspect on toilet strike for 37 days 'could die'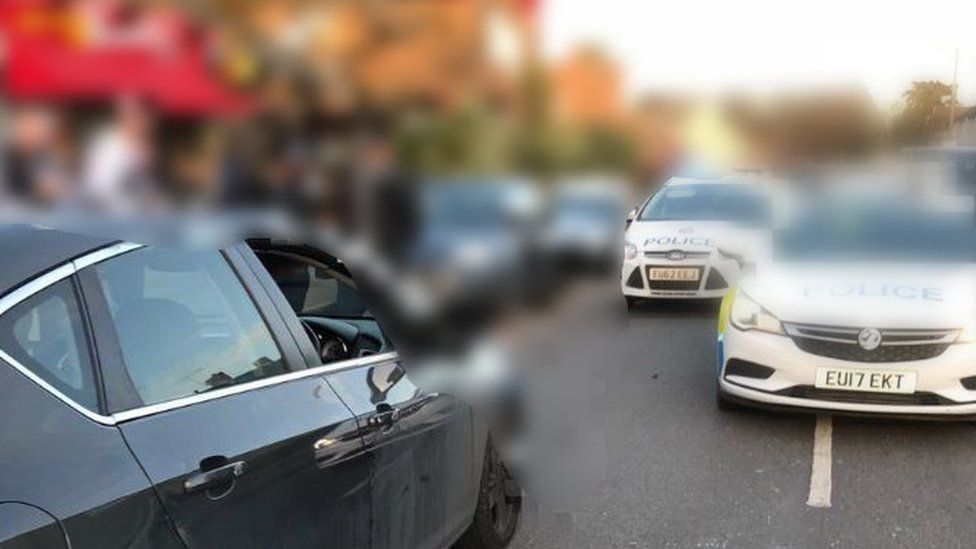 A suspected drug dealer who has refused to use the toilet for 37 days is at "risk of death", a court has heard.
Lamarr Chambers, 24, of Villa Road in Brixton, is believed to have swallowed drugs during a police chase in Harlow, Essex, on 17 January.
Chelmsford Magistrates' Court heard he had rejected laxatives and an X-ray but was eating and drinking.
In defence, Andrew Horsall said Mr Chambers had not had privacy for 37 days.
The court heard Mr Chambers was being kept in a normal prison cell with two police officers with him at all times.
Mr Horsall added: "There's the potential of something going seriously wrong. We're in an arena of risk of death."
He added that getting the suspected drugs Mr Chambers allegedly has inside him was the "cherry on the cake" and was not necessarily crucial evidence.
The court heard the situation was "unprecedented" and the previous record for preventing the evacuation of the bowels was believed to have been 33 days.
Police officers were at court to get an extension to his time in custody.
Prosecutor Bob Rowlingson told the court: "He's in charge of his fate, he only has to co-operate with police".
The magistrates said, after reading a report, they were confident Mr Chambers' life was not at risk and his rights had not been infringed.
They said he should be monitored by police - not only for evidence gathering - but also his own health and that police detention was justified.
Mr Chambers was remanded back into police cells before what will be his eighth hearing on Monday.
Related Internet Links
The BBC is not responsible for the content of external sites.