Thurrock's 17 UKIP councillors all resign from party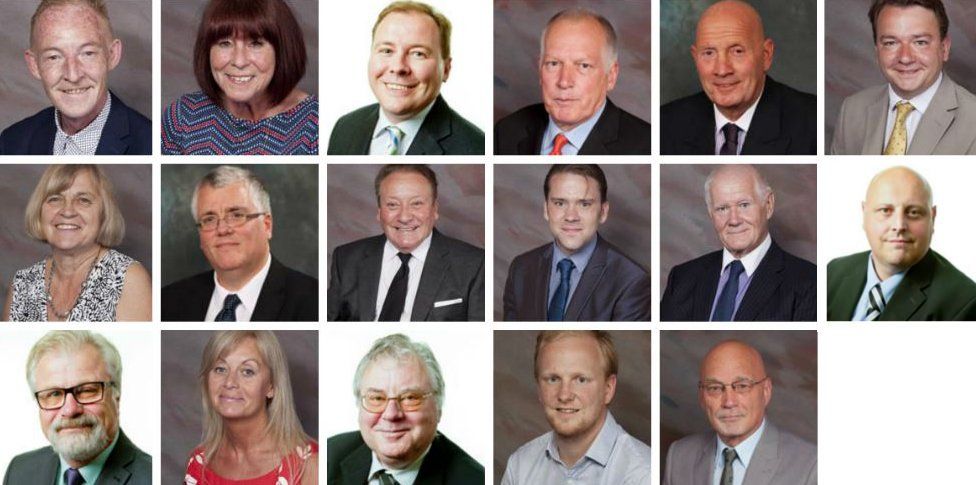 All 17 UKIP councillors in Thurrock - including an MEP - have resigned from the party and formed a new group.
Thurrock Independents has been created by the councillors who said they "have had enough of the aggressive and bitter reality of party politics".
The group, which includes MEP Tim Aker, is now the official opposition to the Conservative majority at Thurrock.
A UKIP spokesman said he hoped the group would "continue to serve their constituents as well as they have".
Graham Snell, leader of the Thurrock Independents, said the party would only stand in local elections and would have candidates in every ward during the 2018 local elections.
"Our mission is to maximise the quality of life of all Thurrock residents not gain power for power's sake," he said.
Mr Snell added: "Our councillors have won widespread admiration for their hard work even from residents across the political spectrum. We hope that these admirers will now be able to support Thurrock Independents.
"Our logo represents the ethos of our party, hard graft, working together towards common goals, sacrifice and the importance of the protection of our environment."
The resignations come in a week when UKIP leader Henry Bolton insisted he would not resign despite a no confidence vote from UKIP's national executive committee.
A number of senior figures have quit their roles, including Mr Bolton's deputy and assistant deputy, following the end of Mr Bolton's relationship with girlfriend Jo Marney, after she reportedly made racist comments about Meghan Markle.
Charlotte Rose, BBC Essex political reporter, said: "With local elections just three months away, it seems clear that they believe the party is facing electoral defeat - and that this move is a way to try and stem the losses at a local level."
Related Internet Links
The BBC is not responsible for the content of external sites.