'Essex Boys' murders: Michael Steele's damages appeal thrown out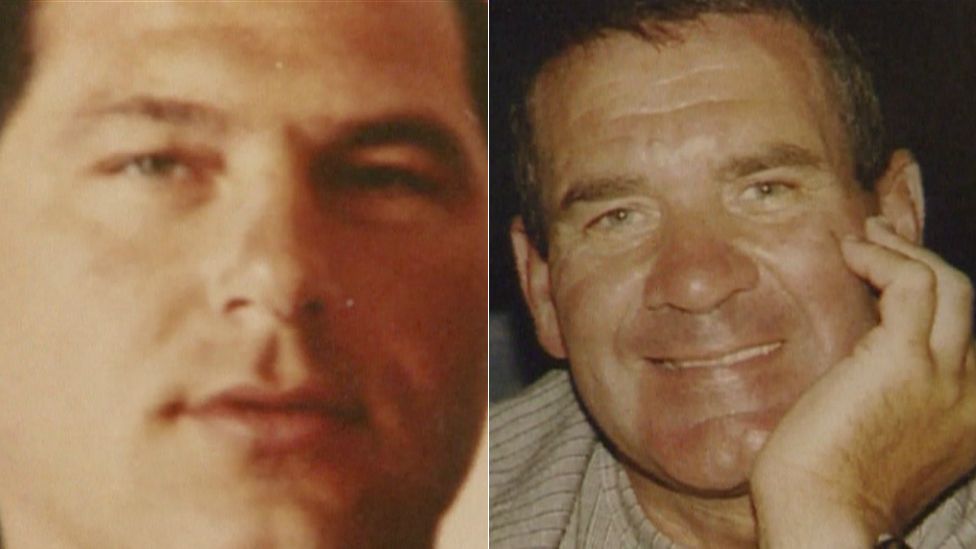 A triple murderer who was beaten unconscious in prison has had his £100,000 damages claim thrown out.
Michael Steele - one of the "Essex Boy" killers jailed in 1998 - was attacked in a kitchen at HMP Whitemoor, near Peterborough, in 2010.
Steele, jailed for life for the murders of three drug dealers in Rettendon in 1995, blamed the prison for the attack.
After a four-day county court hearing, Judge Simon Freeland QC refused the 75-year-old's damages bid.
Steele was convicted with Jack Whomes for shooting dead Tony Tucker, 38, Pat Tate, 37, and Craig Rolfe, 26, in a Range Rover.
During the hearing, Central London County Court heard Steele, originally of Great Bentley in Essex, claimed staff should have known he was at risk and that more should have been done to protect him.
He claimed inadequate staffing in his part of the jail had left him open to attack.
"Mr Steele fails to establish that the Ministry of Justice (MoJ) did not take reasonable care for his safety," the judge told the court.
"The officers were all, it seems to me, very close to what occurred, by virtue of the rapid response to this assault," said the judge.
"I reject Mr Steele's case that there were inadequate staffing levels as unsubstantiated."
The judge said the assault could "not have been avoided" and accepted MoJ evidence that the wing was fully staffed at the time of the attack, which was carried out by a fellow inmate named "Miller".
Rise of the Foot Soldier (2007) and Rise of the Foot Soldier II (2015)
Bonded by Blood (2010) and Bonded by Blood 2 (2015)
The Fall of the Essex Boys (2013)
Essex Boys: Retribution (2013)
Essex Boys: Law of Survival (2015)
The Hit (2015)