Essex police officer cleared of assaulting Chelmsford prisoner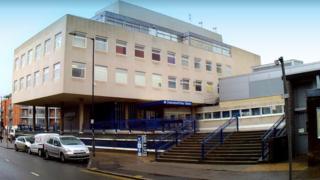 A police officer who was accused of repeatedly kicking a suspect held in custody has been found not guilty.
PC John Senior was on trial at South East Suffolk Magistrates' Court charged with common assault.
He told the court he acted in self defence during the incident on 1 November 2016.
The court heard a kick to the upper body, to put space between an officer and a potential attacker, was "consistent with police training".
The Ipswich court heard Mr Morgan was taken into custody for breaching his bail conditions.
On CCTV footage shown in court, PC Senior was seen kicking and getting in an altercation with Mr Morgan after he attempted to choke himself.
Sgt Matthew Belcher told the court PC Senior is a "calm" and "professional" police officer.