Anton Ferdinand: Southend United captain gets £2,500 speeding fine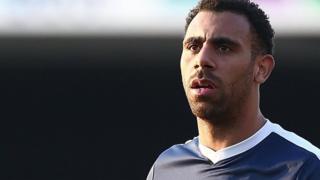 Footballer Anton Ferdinand has been fined £2,500 for speeding offences.
The Southend United captain broke the speed limit on three occasions between February and April last year, Colchester Magistrates' Court heard.
As the 32-year-old is already banned from driving for separate offences, magistrates imposed a discretionary 42-day driving ban to run concurrently.
Ferdinand, who is the brother of former England and Manchester United player Rio Ferdinand, did not attend court.
A player liaison officer from the League One club told the court that Ferdinand, who gave the court a correspondence address in Walthamstow, had been told he did not need to attend the hearing.
Ferdinand was given a six-month ban in September for doing 38mph in a 30mph zone in Billericay, Essex.
As it was a fourth speeding offence in three years, he had accumulated 12 penalty points on his licence.
The court heard the latest offences - driving his Audi at 65mph in a 50mph zone in Southend and two breaches of a 30mph limit in Billericay - happened before he was banned from driving.
Ferdinand was fined £1,000 for the Southend offence and £750 each for the lower speed breaches and ordered to pay £90 in costs and a £100 victim surcharge.
The former West Ham, Sunderland and QPR defender joined Southend United in the summer of 2016 and recently extended his contract.