British Army brigadier 'falsely' claimed allowance for sons' school fees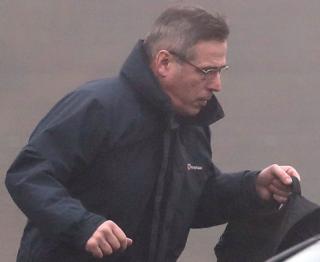 A brigadier has appeared before a court martial accused of breaching British Army rules when claiming money for his two sons' school fees.
Brig Charles Beardmore, 51, is believed to be the most senior officer put on trial by the Army since 1952.
Appearing at Merville Barracks in Colchester, Essex, on Wednesday, he admitted a single charge of negligently performing his duty.
Prosecutor Colonel Nigel Jones said there was no suggestion of dishonesty.
He said Brig Beardmore, of the defence medical services in Whittington, Staffordshire, claimed an education allowance for his sons without declaring his wife had not been living at the same address as him for more than 90 days in a single year.
The allowance can be claimed by certain service personnel to help pay for boarding school fees.
The current rates allow for claims of £5,470 per term for a junior school and £7,245 per term for a senior school.
Col Jones said: "This case relates to when Brig Beardmore was working and living in Germany.
"The defendant accepts that his wife was not resident with him for these purposes, within the rules.
"She was absent from the family home in Germany for more than 90 days and, knowing what the rules were, after that Brigadier Beardmore had a duty to monitor his wife's absences.
"He failed to seek the proper exemption."
Judge Jeff Blackett said: "There's no accusation of dishonesty is there?"
Col Jones replied: "None whatsoever."
Sally Howes QC, defending, said Brig Beardmore had "lodged the full sum of money received by him" so it could be repaid if required.
He will be sentenced on 14 March.