Porn-viewing Essex County Council social worker is struck off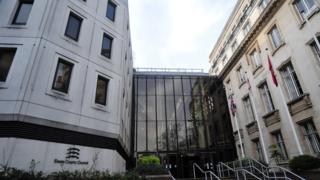 A senior social worker who viewed adult pornography more than 1,000 times using a work computer has been struck off.
John Jackson worked in the Witham-based criminal justice mental health team when concerns were raised about his internet use in 2013.
A Health and Care Professions Council panel heard 40% of his work internet use between May 2012 and May 2013 involved "adult pornographic material".
Mr Jackson admitted the findings of the investigation, the panel was told.
Live: For more on this and other Essex stories
An investigation into Mr Jackson's internet use found he had viewed pornography on 1,296 occasions.
The panel also heard how Mr Jackson, who was employed by Essex County Council but seconded to the North Essex Partnership NHS Foundation Trust as a senior practitioner, "no longer wished to work as a social worker".
Mr Jackson was dismissed following an internal disciplinary hearing in August 2013. His appeal against that dismissal was dismissed.
Essex County Council has yet to comment on the case.