Mother's ashes stolen in Loughton break-in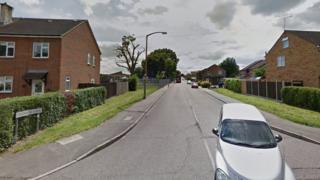 A family say they are "utterly distraught" after their mother's ashes were stolen by burglars.
The robbers made off with a wooden casket holding the ashes after smashing their way into the home in Colebrook Lane, in Loughton, Essex.
A statement from the family said: "This has upset us more than anything and we have no idea why anybody would do such a thing."
The burglars also took jewellery and two laptops.
Police said the burglary, on Tuesday, was a "messy search" of the house.
The casket has a gold-coloured plaque bearing the name "Patricia Wilkins".
Police said the burglars broke in through patio doors at the back of the property at some point between 06:00 and 20:30 GMT.