Deaths of elderly pair in Essex bungalow 'unexplained'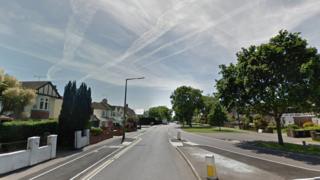 The deaths of an elderly couple found in an Essex bungalow are being treated as "unexplained", police have said.
The bodies of a man and woman were found at a property in Eastwood Road North, Leigh-on-Sea, at about 18:25 BST on Tuesday.
Officers went to the bungalow with "concerns for the welfare" of the pair. Both were declared dead at the scene.
Essex Police said its investigations were ongoing.
More on this and other news from Essex
Essex Fire Service confirmed it was called to the property and said initial reports were of a gas leak but it had no further information.
Police have said they will not comment further until post-mortem examinations have been conducted.