100th anniversary of Zeppelin crashes in Essex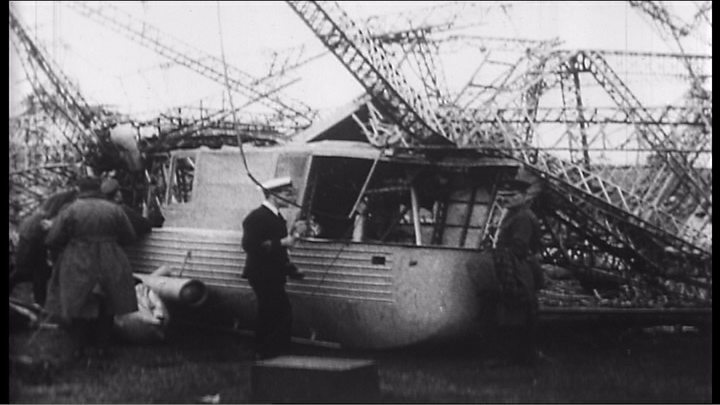 Events are being held to mark the 100th anniversary of two German Zeppelins crashing in Essex.
The airships came down during the the night of 23-24 September 1916 in Little Wigborough, and Great Burstead.
One was shot down in flames over Great Burstead, near Billericay killing all on board, while the other, an L33, landed intact.
Having bombed London, the airship L33 was heading home when it was hit by an anti-aircraft shell.
Its huge 650ft long body, which had lost too much height to fly back to Germany, crash-landed close to New Hall Cottages in Little Wigborough, near Colchester.
The German captain, Alois Bocker, decided to set the Zeppelin on fire, but not before attempting to warn those living in cottages nearby,
However, the terrified occupants refused to open the door after hearing German voices.
Bocker and his crew then headed up the road towards Peldon but were arrested when they asked a policeman for directions to Colchester. They were taken to Mersea Island and later handed over to the military.
In Little Wigborough, the 100th anniversary is being marked by ZepFest.
Anne Owen of ZepFest said: "We have not commemorated this event before in Little Wigborough. It felt right to do so at the centenary because it is an important piece of local history."
A remembrance service is being held in Great Burstead at St Mary Magdalene church, at the site of the original graves where members of the crew were buried.
---
Zeppelin history
The Zeppelin was created by retired German army officer Count von Zeppelin
It was lighter than air, filled with hydrogen, and held together by a steel framework
Zeppelins could travel at about 85mph and carry up to two tonnes of bombs
The first raid was on Great Yarmouth and King's Lynn on 19 January 1915
Zeppelins killed more than 500 people and injured more than 1,000 in the east of England
The last attempt to bomb Britain by a Zeppelin was over Norfolk on 5 August 1918
---