'No Pokemon Go' at Holland-on-Sea complaint to council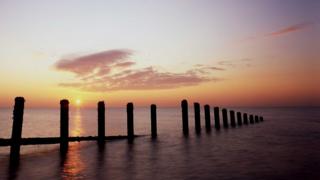 A parent whose children could not find any Pokemon Go characters during a day out at the seaside complained to the local council, it has emerged.
Tendring District Council said the matter was raised by a father after visiting the beach at Holland-on-Sea.
His children failed to find any Pokemon Go characters at the beach that attracts thousands of visitors.
A council spokesman said inquiries revealed there had been no slight to the Essex coast.
---
Poke-a-what?
Pokemon Go is an augmented reality game on smartphones
Pokemon Go uses your GPS and you play by walking around the real world catching little virtual monsters like Pikachu and Jigglypuff in places near your phone location and training them to fight each other
Pokemon = pocket monster
Source: BBC
---
Nigel Brown, spokesman for the council, said an officer carried out internet-based research into why Holland-on-Sea had no Pokemon Go characters.
"Our research found the locations of Pokemon Go characters is all down to Google traffic," he said.
"We did get the request as to why there were no Pokemon characters in Holland on Sea from a father who had been out with his children.
"Basically, the reason is that there's not enough people using Google along the beach and you cannot actually request characters."
The parent concerned has been informed of the council's findings.
Pokemon's PR firm was approached for comment but has not responded.