Drivers playing Pokemon Go at wheel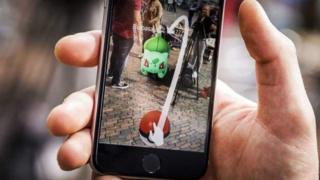 Two drivers have been stopped after being spotted playing Pokemon Go at the wheel, police said.
One man was seen playing the Nintendo game on his phone while driving along West Thurrock Way in Grays, Essex.
Another was stopped in Basildon, Essex Police's casualty reduction manager Adam Pipe said.
The augmented reality game, in which players walk around catching virtual monsters, has proved a huge success since its release earlier this month.
"In-car distraction continues to be a major problem for us," Mr Pipe added.
"We know at the moment a significant number of road accidents are because of in-car distractions."
Reports of users disregarding safety warnings have prompted police around the world to issue warnings to try to prevent further incidents.