Paramedic who shared photos of patients on Instagram suspended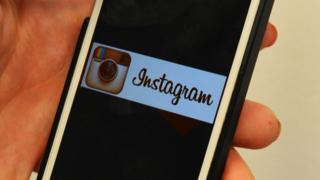 A paramedic who posted pictures of patients and injury scenes in order to promote his sideline business has been suspended.
As first reported by the Colchester Gazette, a Health and Care Professions Council panel heard Simon Williams had been "extremely unprofessional".
He was suspended for one year after the panel decided he might in the future be a "valuable member" of his profession.
Mr Williams has since left the East of England Ambulance Service.
During the hearing, the panel was told Mr Williams, who had been a paramedic for six years, used the linking system on the photo-sharing app Instagram to promote his online jewellery business.
He hoped the more views he got on Instagram the more click-throughs his business website would get.
Among the images he posted on Instagram were "graphic pictures of patients" at Colchester Hospital - which led to complaints against from the hospital.
The images included:
A photograph of extensive blood on a floor, with a comment about a "bloodbath"
A picture of "extensive blood" which he falsely claimed was the result of a stabbing. The panel heard he "had 'glamorised' the event on the grounds that if the photo was dramatic, it might engender more public interest in his jewellery company".
A patient being stented following a heart attack
A shared photograph of a car collision with the comment "got to laugh sometimes"
A photograph showing a patient on an ambulance floor with the word "idiot"
A picture of a lorry crash with the words "no-one dead on this one"
A 'selfie' before taking part in a woman's appendectomy
The panel heard Mr Williams, who admitted posting the images and comments, "agreed at interview that the Instagram posts he had made were offensive, frightening and highly unprofessional".
During a disciplinary interview with the ambulance trust Mr Williams said "he had no malicious intent at the time" and "knew then that he had 'crossed way too many lines'".
The East of England Ambulance Service would not comment on the case other than to confirm Mr Williams no longer worked there.