Southminster holiday couple found guilty of school attendance breach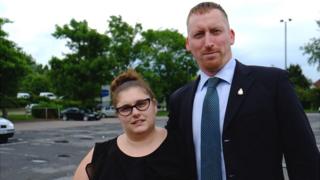 A couple who took their children on an 11-day holiday have been found guilty of failing to ensure their children regularly attend school.
Ben and Rebecca Walker, of Southminster, took their two daughters on holiday to Tenerife in October 2015.
Their decision meant the children had 22 unauthorised absences from Latchingdon Primary school.
Magistrates in Chelmsford found the pair guilty and imposed a 12-month conditional discharge.
The case follows Isle of Wight father John Platt's victory in the High Court over a £120 truancy penalty.
Defending themselves, the couple told the court it had been their first opportunity to have a holiday after Mrs Walker underwent major surgery and their daughters Indianah, 10, and Katalinah, six, were having hospital treatment.
The higher cost of school holiday travel was also a factor, the pair told the court.
---
What do the guidelines actually say?
The Education (Pupil Registration) (England) Regulations 2006 said head teachers could grant leave of absence of up to 10 days for the purposes of a family holiday during term time in "special circumstances".
Head teachers could also grant extended leave for more than 10 days in "exceptional circumstances".
And the government said it had long recognised schools were experiencing problems with parents using this threshold as a right, rather than as a rough guide for a particular sort of situation.
---
Essex County Council said, because of the unauthorised absence, the girls' attendance in the Autumn term was no better than 82%.
The Walkers defended the girls' attendance record, and argued their absence record will improve this year.
The Walkers were told they had to pay the initial £240 fine imposed by the council.