Home education for Essex children rises 30%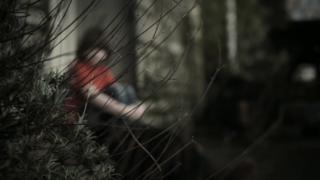 The number of children educated at home in Essex has increased 30% over the past five years, it has emerged.
Essex County Council, in a response to a freedom of information request, said there were 1,234 known children being taught at home in 2014-2015.
The Essex number accounts of for about one thirtieth of the 37,000 children home educated in the UK.
The council said there were "a number of factors" behind the rise, but one group blamed stress felt by pupils.
Education Otherwise blamed stress levels in modern schools for the general increase in numbers of home-educated children.
'Suffering from stress'
A spokeswoman for the group, which supports home educators, said most of the calls they now received were from "refugees from the school system".
"These figures reflect children who have been taken out of school. It is not just teachers, it is children who are suffering from stress.
"In the past 10 years it has been the parents who are reluctantly taking their children out of schools.
"They are not philosophical home educators they are people who have taken their children out and wonder what to do next."
Councillor Ray Gooding, Essex County Council's cabinet member for education and lifelong learning, said: "There could be a number of reasons for a rise in the number of children being educated at home.
"While we currently have limited powers to intervene, we are working hard to ensure all pupils receive the best possible education."