Chelmsford 'drug' driver arrested twice in one day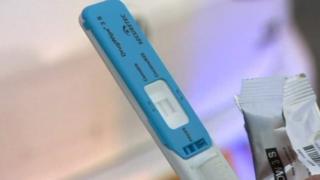 A driver who tested positive for cocaine was arrested twice in one day after he drove the same car within hours of being bailed.
The 33-year-old from Marks Tey, Essex, was arrested on Saturday morning in Parkway, Chelmsford, after failing a roadside test. He was later released.
Officers then spotted him driving the same car in Chelmsford that afternoon, and arrested him again.
Sgt Colin Shead said: "The stupidity and recklessness beggars belief."
The man was initially arrested on suspicion of driving while over the prescribed drug limit.
Officers had taken him into custody and bailed him until January, pending blood analysis.
By driving his Alfa Romeo again, in Broomfield Road at 15:35 GMT, he was in breach of his bail conditions as he had been told not to drive.
He was taken into custody and released until his original bail date.