Gordon Wilson: Daughters write open letter to missing dad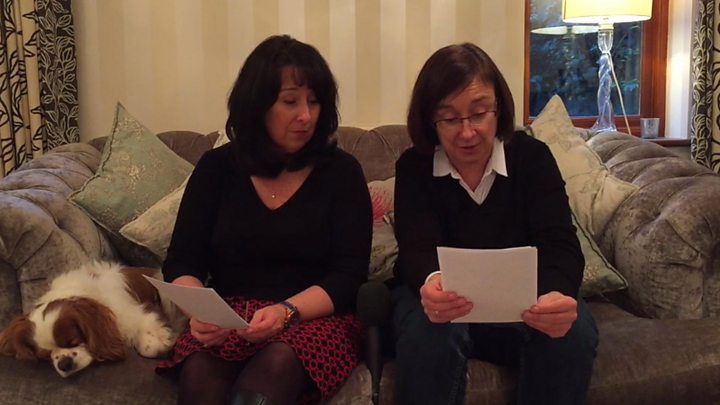 The daughters of a missing 82-year-old man have written a letter telling him they will not give up their search.
Gordon Wilson, who has vascular dementia, left his home in Leaden Roding on Sunday, 25 October.
In the open letter, daughters Gillian and Lesley wrote: "We have a place ready for you at the Christmas table."
Police are trying to trace two men who went to the aid of a man, possibly Mr Wilson, in Sible Hedingham on the day he went missing.
The sisters wrote: "The past four weeks have been a nightmare and we are all beside ourselves with worry.
"We have been searching tirelessly for you and we will continue until you are found because we know that you would never have given up on us.
"We love you dad, please come home."
Man fell over
Police said Mr Wilson's bus pass was used to board the No 352 from Chelmsford bus station at 12:30 GMT on 25 October.
The bus driver believes a man fitting Mr Wilson's description got off at the final stop in Halstead and walked towards Butler Road at 13:30.
Witnesses have told police he may have been seen in Halstead Road, Sible Hedingham, between 14:00 and 16:00.
It was there that two bikers wearing grey crash helmets and dark leathers stopped to help the man, who had fallen over.
He got up, refused their help and continued walking in the direction of the village.
Mr Wilson has a Scottish accent, is 5ft 11in (1.8m), of medium build with grey thinning hair.
He wears glasses and was last seen wearing a sports jacket, which is checked or navy. He usually wears a shirt, tie and jumper.