Advertising firm 'sorry' for spelling errors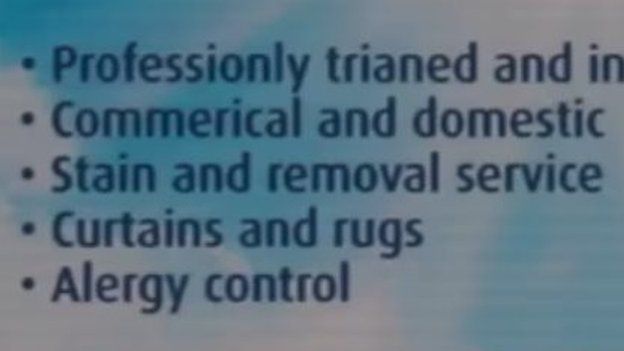 A media company has apologised to a customer after one of its adverts was found to be full of mistakes.
The spelling errors, incorrect postcode and email address were spotted on the advert outside Shenfield railway station by Essex blogger Martin Ives.
Craig Marston, who took out the advert, said: "Surely somewhere down the line someone should have spotted that."
Colchester-based UK Media, which produced the advertisement, apologised for the mistakes and is investigating.
"We send the adverts out to client to sign off as accurate and true, so proofreading is a mixture of clients and us. But the fault lies with us, there's no doubt about it," said UK Media's contract manager Mike Allcock.
"I'm still trying to establish how this occurred."
Mr Marston said he was unaware of the mistakes in the ad, which has been on display for two years, before being contacted by the BBC.
He admitted he had not proofread the finished advertisement as he had asked the firm to copy a flyer which he said was free from errors.
"I put my whole year's ad budget into this. I'm stumped by how I gave them a flyer, and all they had to do was copy like for like," Mr Marston said.
"My six year old son could do it. I don't know why a big media firm can't."