New Year's Honours: MBE for Brentwood dog trainer and fundraiser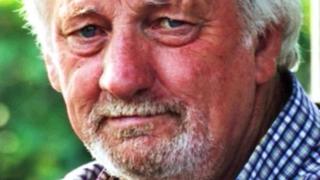 A dog trainer and charity fundraiser who for more than 30 years has helped children overcome their fear of dogs, has been appointed MBE in the New Year's Honours list.
Roy Dyer, 71, of Brentwood, Essex, has been recognised for his services to dogs and the community.
He founded the Essex Dog Training Centre and was a founding director of Essex Dog Display Team.
Mr Dyer paid tribute to the team effort and the support of his wife Carol.
The training centre, set up by Mr Dyer in 1979, has been responsible for training thousands of dogs and their owners.
The centre also provides free classes helping children overcome their fears to interact with dogs.
"Normally, within 40 minutes to an hour (at the centre), children with cynophobia (fear of dogs) will be brushing and stroking dogs," he said.
Mr Dyer said dog owners often needed training more than the dogs.
He has also organised popular community events which have raised many thousands of pounds for charity.
He praised his wife's support: "She has backed me to the hilt. If I could I would give her an MBE."
Also bringing recognition to the county in the New Year's Honours is David Amess, Conservative MP for Southend West since 1997 and before that MP for Basildon from 1983.
Mr Amess, of Westcliff-on-Sea, has been knighted for his political and public service.
He said: "It is wonderful for myself and my family and my 102-year-old mother Maud, and for all those people who have supported me since I started in politics in the 1960s and particularly those people in my former constituency of Basildon and then Southend West."
He said among his legislative successes in parliament was the Warm Homes and Energy Conservation Act 2000, which he introduced as a private members bill and which places a duty on government to develop a long-term strategy to reduce "fuel poverty".
"I think this has made a real difference to people's lives," he said.