Woman, 90, suffers toilets bag theft in Clacton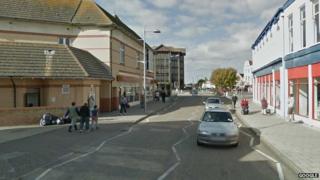 A 90-year-old woman has had her handbag containing £1,000 stolen from a public toilet in Clacton, Essex.
Police said the victim had been using the facility on Rosemary Road last Monday when she left her bag on a hook.
When she returned an hour later the bag, which also contained her WW2 RAF service card, had disappeared.
PC Chris Allwood said: "Not only has she lost a large sum of money, but the RAF service card, which she's had for 65 years, was hugely important to her."
The theft happened at about 12:00 GMT, officers said.