Molton Brown cosmetic factory hit by chemical reaction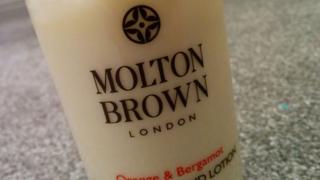 Fire crews were called to cosmetic company Molton Brown's factory, where two chemicals had caused an "exothermic reaction".
Hydrochloric acid and caustic soda had been mixed in a 50 litre (11 gallon) tank at the site in Elsenham, Essex.
Three fire crews attended at 17:30 BST, but the company's own chemical spill cleaners dealt with the incident.
A building was evacuated "as a precaution", Essex County Fire and Rescue Service said.
Exothermic reactions transfer energy to their surroundings, giving off heat.
The mixture, which was in a "secure area", was allowed to vent off while crews looked on.
Molton Brown, which has a Royal Warrant as "Supplier of Toiletries" to the Queen, is described on its website as "bath, body and beauty connoisseurs".
The company makes shampoos, shower gels and lotions.