Old Deanery Care Home abuse: CQC inspection reveals failings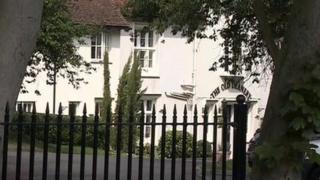 A care home criticised for poor care following a BBC Panorama investigation is failing in eight out of nine key areas, inspectors have said.
The Old Deanery Care Home in Braintree, Essex was visited by the Care Quality Commission (CQC) in July.
Anglia Retirement Homes Limited, which runs the home, has been told to make immediate improvements.
Following the BBC's investigation earlier this year, one member of staff was sacked and seven other suspended.
Three women appeared in court in August following the investigation.
'Number of shortfalls'
Sue Howard, the CQC's interim chief inspector of adult social care, said inspectors "were concerned at what they found" when they made an unannounced visits on 8, 9 and 17 July.
"This inspection highlighted a number of shortfalls in the service being provided at this home," she said.
Inspectors found the service at the Old Deanery was not consistently safe, effective, caring, responsive or well led.
Action was needed to improve the respect for residents, safeguarding people from abuse, staffing, support workers and record keeping.
The inspectors took enforcement action over the care and welfare of people who use services, and how service quality was assessed and monitored.
The home's operator has until 7 October to make improvements in these areas.
Of the nine key standards, "requirements relating to workers" was the only one found to be met.