Cervical cancer victim's donation to Southend Hospital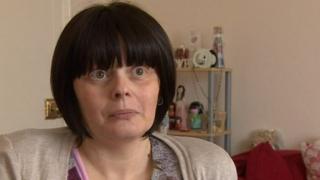 A terminal cancer sufferer has given thousands of pounds in compensation to the hospital which failed to diagnose her condition.
Jemma Irwin, 39, died earlier this month from cervical cancer.
Southend Hospital accepted her "poor experiences" of care and a compensation payout of £320,000 was agreed.
Miss Irwin gave money to specialist radiotherapy and counselling units at the hospital before she died in a gesture her mother said was "brave".
Her mother, Erika, said: "I'm sure it will make a difference to the cancer unit. That's something Jemma would have wanted".
Ms Irwin said she left the units several thousand pounds.
When Miss Irwin first started experiencing symptoms in June 2010, she was repeatedly sent home from A&E, despite suffering heavy bleeding.
The former civil servant was diagnosed with cervical cancer seven months later, in January 2011.
In autumn 2013, she was told her cancer was inoperable.
Southend Hospital's chief nurse Sue Hardy described Miss Irwin as "an extremely courageous woman".
"Despite her initial poor experiences [she] went on to praise and even support the care she received here at Southend Hospital working with us to ensure her feedback was taken on board.
"Her generosity included making donations to our brachytherapy and oncology fundraising appeals for which we are extremely grateful.
"We would like to offer our sincere condolences to Jemma's family at this very sad time," Ms Hardy added.