Call Ghostbusters, Essex County Council advises in FOI response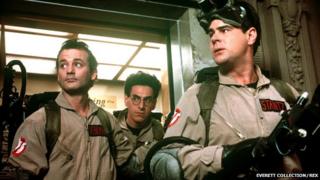 A council has referred a request for information about its "zombie invasion" plans to experts from Ghostbusters, The X Files and Shaun of the Dead.
Essex County Council was asked about plans in the event of a viral pandemic, and the number of UFO sightings.
In response to the anonymous Freedom of Information request, it said it had contracted out the services to "external providers".
They included characters from science fiction films and television shows.
The local authority said in its published response Fox Mulder and Dana Scully had "been seconded from the FBI to Essex County Council X-Files project".
Dr Venkman, Dr Spengler and Dr Stantz, all characters from the film Ghostbusters, were named as the council's experts "for all investigations concerning paranormal activity".
With regard to zombie invasions or an apocalypse, it referred the enquirer to "Shaun c/o The Winchester Tavern, 39 Monson Road New Cross South London", which was Simon Pegg's character in Shaun of the Dead.
And for "viral pandemics", the council said the best person to deal with the request would be 28 Days Later character Major Henry West.
"He can only be contacted 28 days later from the receipt of this response," the local authority said.
Essex County Council said it had seen an increase of nearly 60% in the number of Freedom of Information (FOI) requests it received between 2011 and 2013.
A spokesman said as a result, average staffing costs for dealing with FOIs had risen from about £148,340 in 2011 to almost a quarter of a million pounds last year.