Southend Hospital pays out £65,000 after sedative patient dies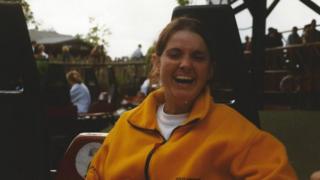 The family of a woman who was given an "inappropriate" sedative and died in hospital has received £65,000 in an out-of-court settlement.
Nicola Ames, 35, was admitted to Southend Hospital with acute pancreatitis in 2009.
Ms Ames, who had an alcohol dependency, was given medicine to calm her down when she became agitated.
A coroner has ruled Ms Ames' death certificate should be changed to reflect use of the sedative.
Her cause of death was also amended to record the respiratory failure she suffered, and the hospital's failure to ventilate her in time.
The NHS trust that runs Southend Hospital has apologised to her family.
Details of the settlement emerged after the inquest into Ms Ames' death in Chelmsford.
'Lost control'
Coroner Eleanor McGann recorded a narrative verdict, saying there were delays in Ms Ames' intubation and ventilation, and, although hypoxic, she was given a further dose of the medicine haloperidol and died.
Solicitors representing her family said hospital staff "lost control of the situation".
"Rather than intubating her, which would have deemed the patient safe and provided the opportunity for effective treatment, they just kept administering sedatives in huge quantities," said Sarah Wealleans of Attwaters Jameson Hill.
Ms Ames' sister Julie said her family felt "let down" by the hospital.
"They knew what drugs they'd given her the morning after she died, but they didn't apologise," she said.
Jacqueline Totterdell, chief executive of Southend University Hospital NHS Foundation Trust, said: "We once again offer our sincere condolences to Nicola's family and recognise the circumstances leading up to and regarding her death in 2009 have made this a particularly difficult time for them.
"We recognise that the standard of care we provided at that time was not of the standard we would expect and again we apologise for this."