Essex education teen should go back to Mexico, judge rules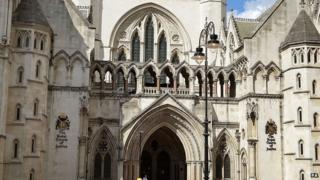 A 15-year-old girl who left Mexico and went to Essex in search of a better education has been sent back by a High Court judge.
The UK-born teenager had been living in Mexico since 2010 under her mother's custody.
But in July, she left to stay with her father, claiming her education in the country was "terrible".
Mr Justice Cobb ruled a return to Mexico, as requested by the girl's mother, would be in her best interests.
He said he believed the teenager would lead a more "settled" life with her mother and two siblings.
'Horrible' schooling
In a letter to the judge, the girl wrote: "I was promised a good education and bright future by my father.
"Schooling in Mexico is horrible... I haven't learned anything the past four years."
After being moved from a bilingual school to a Spanish-speaking one, she claimed to have struggled to learn.
But teachers said she had "a good mastery of the Spanish language".
But Mr Justice Cobb said he believed she was "probably a more able student in Mexico than she gives herself credit for".
He described her as a "bright and determined young person" and said he "understood and respected" her views.