Bonhams Books to sell Lovejoy author's reference library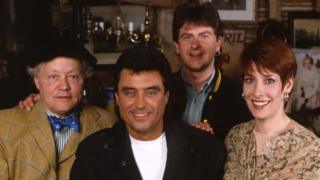 The reference books used by Jonathan Gash to pen the Lovejoy novels are to be sold at auction.
In total 24 Lovejoy novels were written and adapted for the BBC television series between 1986 to 1994.
Jonathan Gash was the pen-name of Dr John Grant, a Colchester-based pathologist who began writing during his commute into London.
Broken into 27 lots, the reference library is expected to fetch £15,000 in total.
They will be auctioned in Oxford on 16 September.