Clacton teaching assistant Elaine McKay not guilty of sex with pupil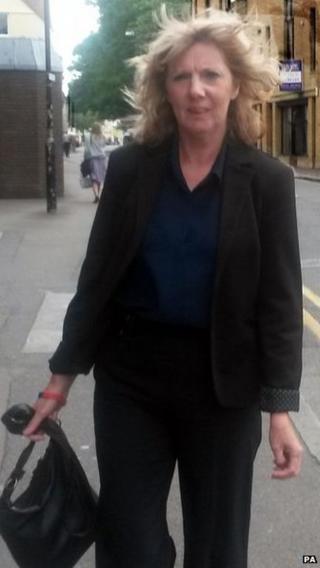 A teaching assistant who admitted sending sexual photographs of herself to a 15-year-old boy has been cleared of having sex with the pupil.
Elaine McKay, 58, was found not guilty of two counts of sexual activity with a child.
She worked at Clacton Coastal Academy in Essex at the time of the offences, Chelmsford Crown Court heard.
McKay previously admitted causing a child to watch a sexual act, by exchanging indecent images with him.
She broke down in tears as she told the court she had sent explicit pictures to the schoolboy, who cannot be named for legal reasons, for about a year.
'My regret'
The mother-of-two and grandmother-of-two claimed the boy had asked for a picture of her, before sending her a picture of his privates.
She told jurors: "He kept pestering and asking me, 'please, just one picture, just one picture, even if it's just a pair of knickers'."
Asked why she sent the images, McKay said: "I have no idea whatsoever. This is my regret. I don't know, I don't know the reason."
Ms McKay also performed a sex act for the boy over the video messaging website Skype.
Unbeknown to her, some of his friends were also watching, the jury was told.
The relationship came to light when the boy showed the indecent photographs of her, which had been stored on his phone, to one of his friends.
The victim later told his friend they had also had sex, said prosecutor Richard Scott.
But McKay denied having sex with the pupil, saying the teenager had told a lie which had got out of control.
Judge Patricia Lynch said she would sentence McKay next month for sending the pictures.