Fake gin which killed Cheznye Emmons still sold in Indonesian shops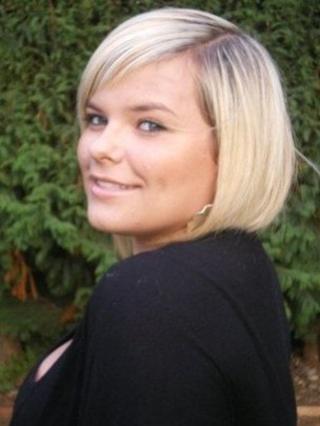 The father of a British backpacker who died from drinking fake gin laced with methanol has found the poisoned liquid is still being sold in Indonesia.
Cheznye Emmons, 23, became fatally ill after drinking the spirit in April last year, an inquest heard.
Her family, who live in Great Wakering, Southend, are now trying to raise awareness of methanol poisoning.
Ms Emmons' father Brenton discovered several shops still selling the gin when he returned to northern Sumatra.
His findings were broadcast on the BBC One programme Fake Britain.
Mr Emmons was told that police had closed down a warehouse where over 5,000 bottles of fake gin had been found.
He also found there had been a drop in the number of shops selling it near to where Cheznye had visited in the Bukit Lawang area.
"When Cheznye was visiting, you could buy it in about 200 shops there," he said. "Now it's only available in two or three stores."
Fake Britain
The inquest into Ms Emmons' death was told she suffered sudden blindness and convulsions and died five days after drinking the gin.
Mr Emmons said following the episode of Fake Britain, the family's website Save a Life Campaign had thousands of hits.
"We had comments from people who saw the programme, thanking us for raising awareness of the dangers of methanol. That's really encouraging," he told BBC News.
Plans are under way to distribute warning posters to doctors' surgeries around the UK.
Mr Emmons said he hoped it would be seen by people having their inoculations before going travelling.
"The only thing we're able to do now is try to prevent any more deaths like Cheznye's," he said.